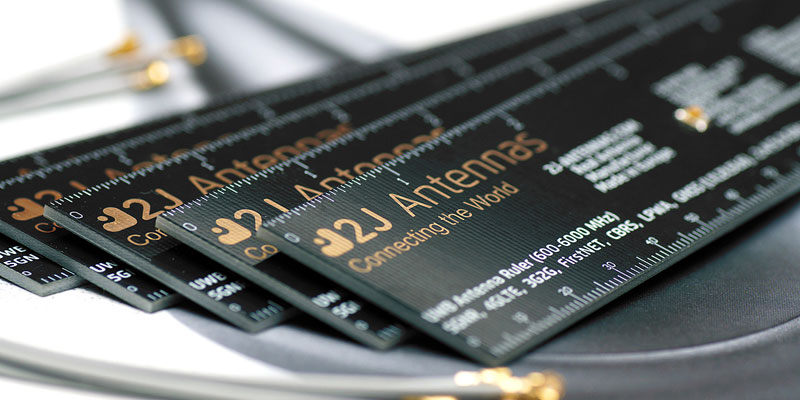 Novel Ultra-Wideband Antenna Ruler and Debugger
The #1 must-have debugger in any toolbox 
This new novel tool was designed to quickly identify problems by eliminating connectivity issues when debugging new products. Using this ruler will help designers to determine if glitches are attributed to a setting on the device, firmware, connector, cable, or if it is an antenna issue. When performing a test using this tool, there is no need of loading material during the operation, allowing for a fast and easy troubleshooting process. This antenna/ruler/debugger has been patented, as it was found to be so valuable in this industry.
This ruler simplifies the complex measurements that must be performed to determine whether the antenna is right for your device. It allows you to measure the most critical parameters.
With a compact size, this practical and portable ruler has an integrated ultra-wideband antenna capable of covering most advanced technologies including 5GNR, 4GLTE, 3G, 2G, FirstNET, CBRS, LPWA, GNSS(L1L2L5L6), 2.4/5.0/6.0GHz, WIFI-6E, RFID,  868/915 MHz, SIGFOX, LORA, IRIDIUM, DSRC, C-V2X, ZIGBEE, ISM, CELLULAR, CAT-Mx, NB-IoT and LTE-NBx.
The ruler is also engraved with 2J Antennas contact information as well as our locations for a great reminder. Our team of engineers is available to assist you with any questions, challenges, or integration services.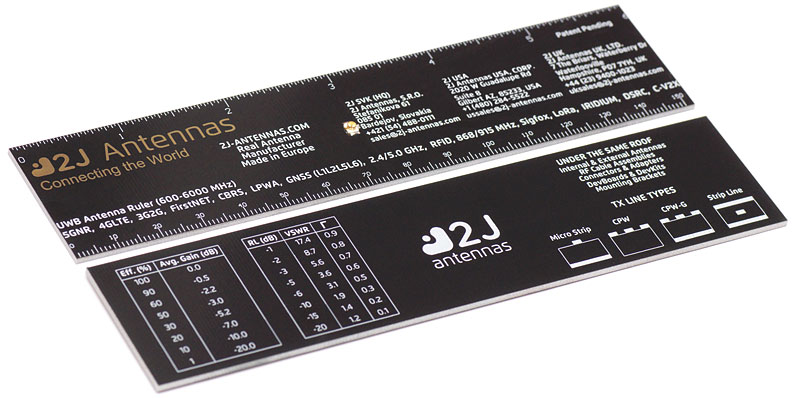 About 2J Antennas
Since 2002, 2J Antennas has worked closely with technological innovators catering to medical, automotive, marine, telematics, telecommunication, automation and IoT industry leaders. With a reputation for engineering excellence and self-sufficiency, 2J Antennas is committed to high quality products and a full suite of services that help customers bring their products to market with little to no effort by providing a true end-to-end process. 
24/AUG/2021