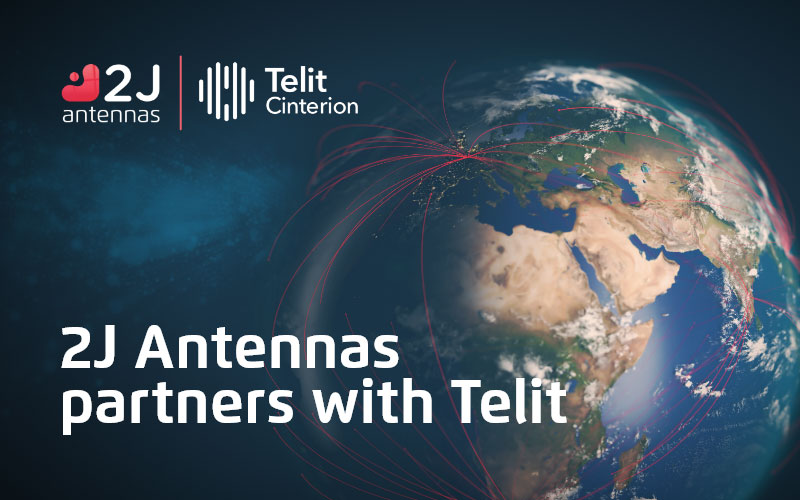 2J Antennas Partners With Telit
To Develop Cutting-Edge IoT Wireless Antenna Solutions
We are excited to share that 2J Antennas has accomplished a new strategic partnership with Telit, an award-winning leader in wireless IoT modules and communication solutions.
With over 20 years of IoT innovation experience, Telit is a worldwide renowned leader in secured, integrated, and certified IoT modules and solutions. Becoming a Telit trusted partner demonstrates their recognition of 2J Antennas' high expertise and commitment to quality.
At 2J Antennas, we are constantly improving our products by providing our customers with the most reliable, high-performance 5G, Cellular LTE, WiFi, and GNSS antennas on the market. This collaboration allows us to combine our expertise in antenna engineering with Telit's cutting-edge technology by integrating their IoT modules into our antenna designs.
With this partnership, we are further solidifying our position as a leading antenna solutions manufacturer, providing our customers with the most reliable technologies and the best wireless connectivity options for their IoT projects.
Our team of experts is always available to discuss any antenna development or integration. Please do not hesitate to contact us for any inquiries or to discuss the latest technologies, features, or certifications.
01/June/2023